In our on-site service centre we are able to offer a range of MOT and service options for you used bike or scooter. 
We are able to offer the following services to our customers:
Breakdown recovery.
Puncture repair.
Fault diagnosis.
Bike collection & delivery service to your home.
New tyres.
Same day service (where available)
General servicing and maintenance (see prices below).
Brake pads and disc fitment.
A broad selection of Michelin, Dunlop and Bridgestone tyres (we can order in any other brand).
Crash estimates.
Insurance repairs.
Warranty work and repairs
Pre MOT checks** (see details below).
Free courtesy bike service (licence restrictions and availability applies)
For service prices and warranty work please call and speak to a member for staff for more details.
**Pre MOT checks are charged at £20 + VAT and include taking the bike to an independent test centre. If the machine is in need of some work before it is able to pass an MOT, the owner will be notified before any work is carried out.
The labour rate for non-service work is £44.99 + VAT per hour.
We reserve the right to change these prices without prior notification.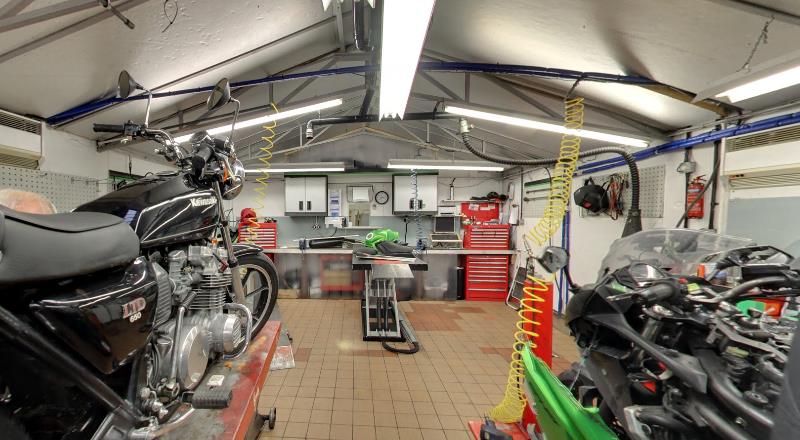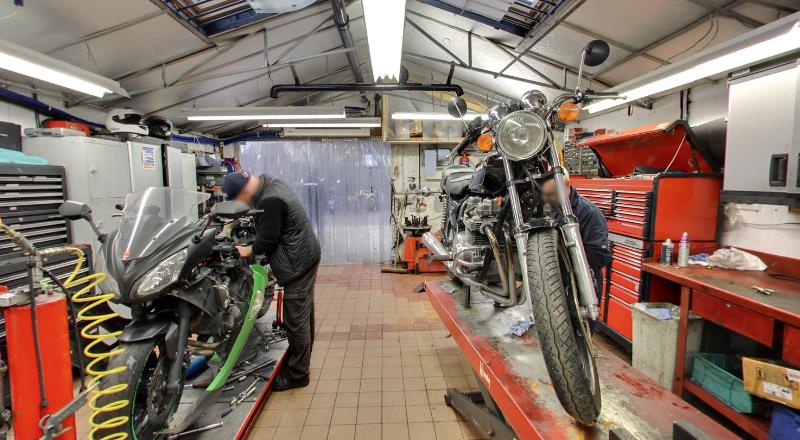 Parking
For cars:
Parking for cars is available in Oaks Lane with the exception of 11:00am - 12:00pm Monday to Friday when the yellow line is in force.
For Bikes:
Bikes can park at the rear of the shop which is accessed by turning onto Oaks Lane from the Eastern Avenue and taking the first right into the alley way just past the car tyre shop/workshop. Bikes can also park on the shop front near the main entrance, this is limited to 2 bikes at any one time. For a detailed map please go to our contact us page.